INTEGRATION Umwelt & Energie GmbH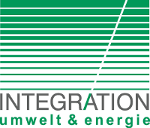 Beschreibung:

We are currently looking for a versatile, creative and energetic Information and Communication Design Intern with a self-starter attitude, to join our small, growing and dynamic team in a newly established branch office in Berlin. You will gain insight into the diverse work of our company and have the opportunity to design and embark upon a transformational project to raise awareness of our work, advance our corporate identity, and influence the quality of communication and delivery of products for clients. We are particularly interested in applications from those looking to put their acquired technical and creative skills to the test, by combining operational insights with academic project work/research (e.g. a thesis).

To develop your understanding of a medium-sized company with international operations, its managers and staff, you will be engaged in supporting active work processes, including business acquisition and the implementation of projects. Your willingness to travel will enhance your exposure to the company's operations, as well as your interaction with our network of clients, experts, collaborators and scientific institutes – in both Europe and abroad.

While we are initially looking for an intern, we are open to exploring future collaboration/or work opportunities upon successful conclusion of the internship e.g. as a student assistant. We are interested to explore suitable opportunities and arrangements with you.

Your Profile

Enrolled student (Bachelor/Master) in the field of information technology, communications design, marketing and communications, or graphic design (or a related field)
Prior work experience of working in an English-language setting, is an advantage
Fluency and excellent command of both English and German (written/verbal)
Proven ability to write clearly, concisely and in a compelling way
Ability to work independently and as part of a team
Interest in international development
Proficiency in working with web CMS, In Design, social media and/or similar tools
Heaps of enthusiasm, cultural openness and team spirit round up your interpersonal skills
Right to work in Germany

Your responsibilities

Your responsibilities will include:

Support to the design, layout and quality control of products (print and online)
Multi-media and web content creation
Development of a variety of media products, including PowerPoints and infographics
Design, planning and execution of the relaunch of essential communication tools and products (e.g. website)
Drafting of written communication products (including brochures and factsheets)
Identification and utilization of tools for enhancing communication with clients and partners
Support in the development of Standard Operating Procedures (SOPs) for regular communication
Information and knowledge management
Support needs based the preparation of expressions of interests and technical proposals

What We Offer

The ability to shape your professional future within the field of international development
A minimum 3-month (max. 6) internship with the possibility to continue as a student assistant
The opportunity to combine work experience with your thesis/research pursuits
A spacious open-office located in the heart of Berlin (Schöneberger Ufer)
Fair-pay
Flexible work arrangements

Are you Interested?

If we've ignited your interest to join us as an intern, we're looking forward to your application.

Please email your application as a single PDF document and include:

1. A motivation letter (including your research interests, availability/expected start date)
2. Your full CV
3. Educational records / previous achievements

While we look very much forward to reviewing your application.
Bewerbungsschluss:

30.11.2018
Anbieter:

INTEGRATION Umwelt & Energie GmbH
Schöneberger Ufer 71
10785 Berlin
Deutschland
Ansprechpartner/in:

Oliver J. Haas
Telefon:

01773331236
E-Mail:
(Ursprünglich) veröffentlicht am:

14.11.2018